Letter from the president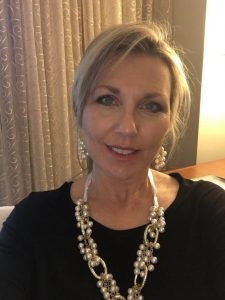 I currently serve as Cleburne County's Curriculum and Instruction Coordinator. In this leadership position, I have created collaborative opportunities to move instruction forward in all contents for grades Kindergarten through 12th. My 20+ years experience as an educator has equipped me to develop strong interpersonal and leadership skills while cultivating a supportive learning environment for all stakeholders. I have come to understand the importance of a strong leader and how leadership impacts the entire educational process. I am a person who believes in the power of self-reflection, embracing the learning process and most importantly, investment in others.

My experience includes coordination and implementation of teacher learning, facilitating professional development and follow up, and initiating collaboration for team building with administrators, teachers, and parents. I truly love the work of education and what it means. My mission is to advocate for others to grow personally, professionally and spiritually. I strive daily to use compassion, perspective, and a tremendous belief in the potential of others. I look forward to serving as president of Learning Forward Alabama.
Our Vision
Excellent teaching and learning every day.
Our Mission
Learning Forward builds the capacity of its members, clients, partners, and staff to establish and sustain effective professional learning.